Do you know why and how to fix it? @peternlewis
KM 9.2 on MacOS 11.5
See below:
Preference:


Internal: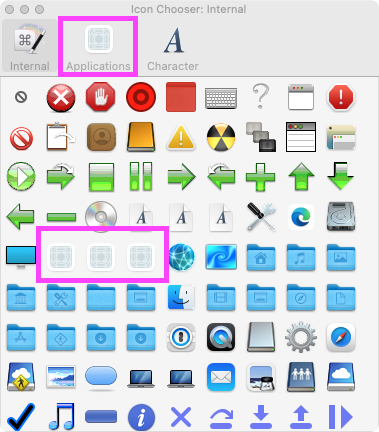 Applications:

Its not missing - that is the new system generic Application icon.
If you don't like it, complain to Apple!
I don't like it, so I have changed the icon to the no entry icon:

and the Finder icon:

in the two toolbars.
But yeah, that is the Apple system generic application icon. Welcome to the future.
This is surprising. It does not look like an icon. I instantly took it as a missing icon that is replaced by the system...
I won't even try.

Can you share how to change these icons? I don't like it either.
You'll have to wait for the next version of Keyboard Maestro I'm afraid.
Ah! Another reason to upgrade when it comes out!