I'm trying to learn about JSON objects and hitting a wall.
It looks pretty straightforward for mapping value pairs, but it wasn't behaving as I'd expected. So I created an example based on this write-up of JSONValue:
Keyboard Maestro Actions.kmactions (1.4 KB)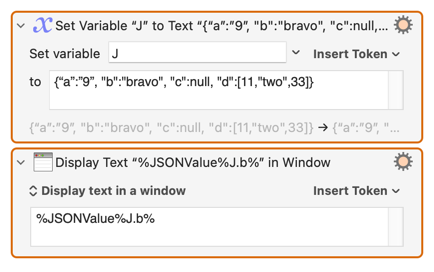 I expected this to show me the word "bravo" (without quote marks) in the display field, but no luck. The window appears but with a blank display field.
What am I missing?
Thanks very much as always!
CK