I have a Macro that loops through a Keynote file and takes screenshots. Unfortunately, sometimes the script skips the step to advance the slides before the next screenshot and duplicates the screenshot, or -- more rarely -- the images end up out of order. I've tried adding Semaphore Locks and adding pauses to the script, but no change in the buggy behavior. This is a problem because other scripts are depending on the output files having a predictable filename.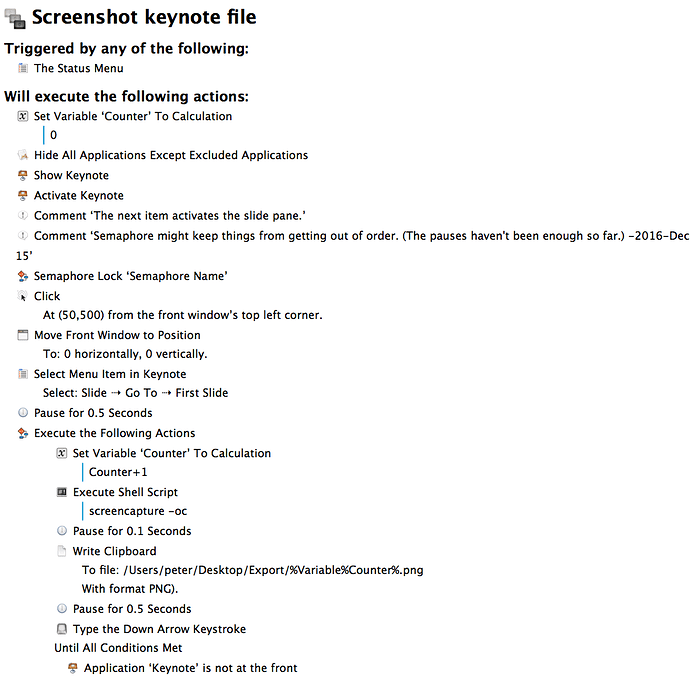 Screenshot keynote file.kmmacros
(9.7 KB)
Is this a known issue with Keyboard Maestro, with using screencapture via a shell script, or anything else that has a known work around? Any debugging ideas?
I'm running Keyboard Maestro 6.4.8 on a Macbook Pro running 10.9.5.
(FWIW, the whole purpose of the script is to work around the fact that Keynote '09 doesn't have anti-aliasing support when exporting images.)