Off the bat, I've used KM quite a lot but it's mostly simple things, but what I'm wanting here is beyond my level.
I work with filenames in mac's finder that have a number at the end (but before the filename extention) and with every revision to the file, I need to increase it by 1.
e.g "document_CON1.indd" and when i do a revision it would then be "document_CON2.indd"
At the moment I have a macro that duplicates the file and then highlights the last number so I can then manually type the next number it should be;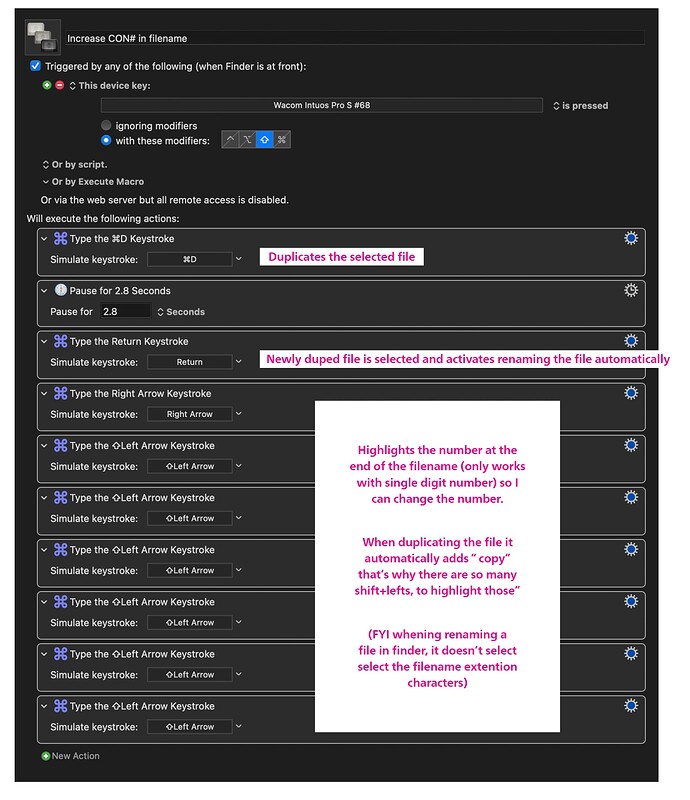 I would ideally like this to be more automatic so I don't need to manually change the number at the end. So basically I want KM to know what the current last number is say 4, and then changes it to 5, the next number.
Any help with this would be greatly appreciated, thanks.
Working on a mac with MacOs Big Sur 11.6.7.