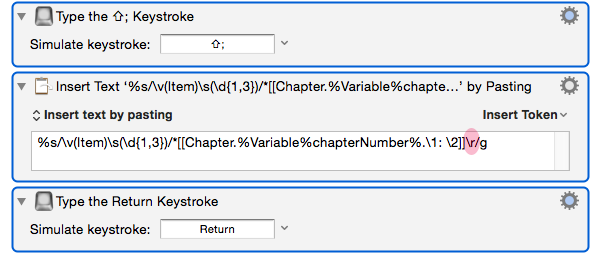 The string in insert text works when directly typing it in Vim command mode.
But when KM is asked to insert by typing the string, the \r gets interpreted to a keystroke and vim returns -> error: pattern not found: g !
How can this be avoided ?
How can I make KM paste literal \r while pasting a string ?