I am having what seems like a random problem in Mojave, and also in High Sierra before I upgraded.
My macro for inserting the date sometimes doesn't work with certain applications.
This seems to happen with an apps "Save as" dialog, or exporting something like and audio file from an app.
Thanks!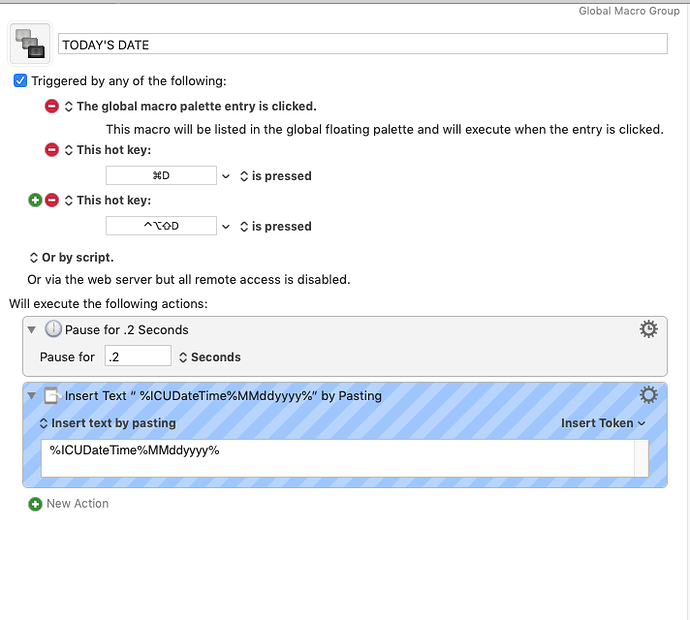 Here is my Macro;