Here's a macro to insert the subject line from message selected/opened in AirMail 3, via the system clipboard: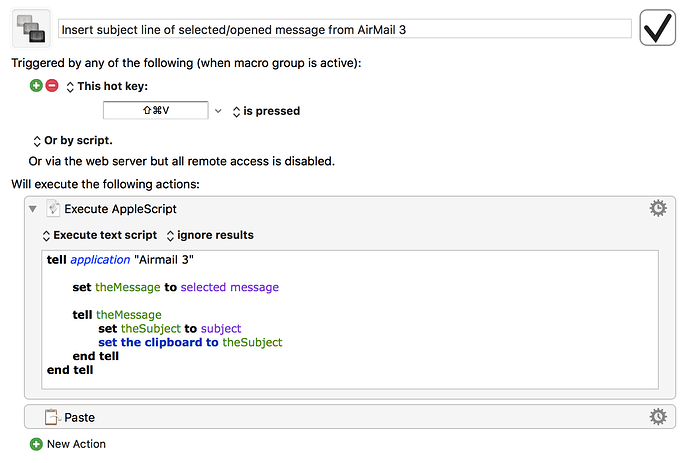 Insert subject line of selected:opened message from AirMail 3.kmmacros (2.5 KB)
Great! Can you show how to do this for Google Chrome Gmail?
Sorry, I'm afraid not. Perhaps one of the pros?