I am trying to make a macro where the mouse is moved and then it double clicks. However, no matter what I try, when I run the macro, the double click doesn't seem to execute.
If I double click the mouse with my own hand, the computer responds, so I know that my mouse pointer is in the right place. It just seems that Keyboard Maestro is not emulating the double click.
I have tried making separate actions for the mouse movement and clicking even adding a delay between the two. But it doesn't work.
Here is my Macro: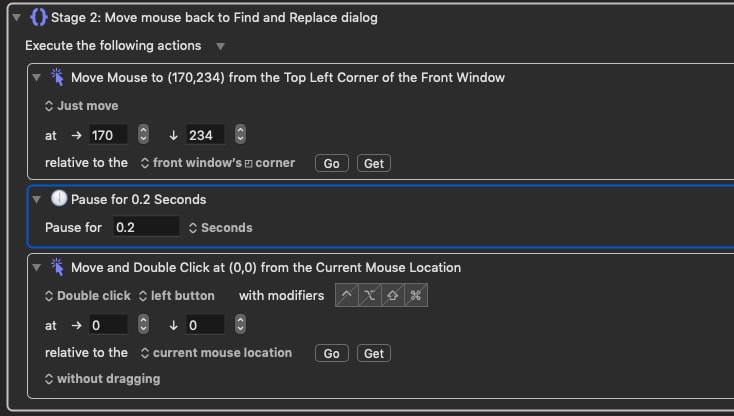 Pause.kmactions (344 B)