Hello everyone!
I'm using and loving KM9 but I'm stuck with a particular conundrum. I have an interface where I have 16 or more instances of the same icon on the screen at all times. I need a way to pick out just one of those. See this image: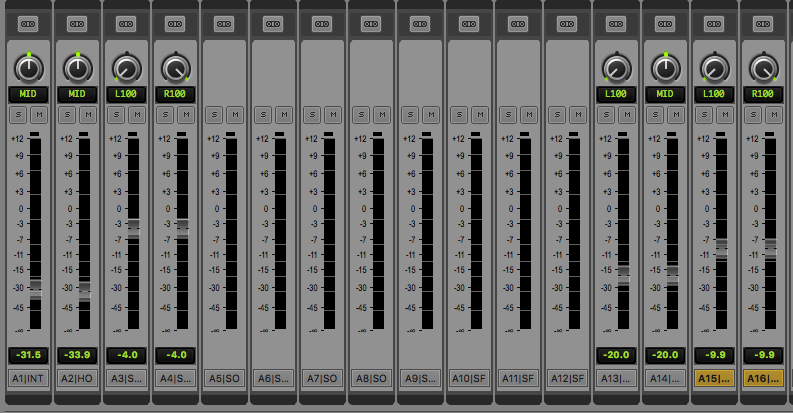 I need to click directly on the fader icon relative to my selected track (A15). I have tried using Find Image to store the highlighted track's location as a variable and calling that position to set mouse location. However, I now need to tell KM9 to click the fader that corresponds to that selected track, rather than finding any of the others (leftmost, rightmost, topmost, bottommost) because those positions will be constantly changing. My hope is that I can use "click found image > best relative to current mouse location" or something like that. Is there a workaround? Something I'm not considering?
Very much hoping there is a solution to this because I have countless applications for this functionality. I'd also like to use the same technique to click ALL instances of a found image (i.e. each of the square icons at the top one by one).
Thanks for the help!