Hi everyone, while I understand that keyboard maestro has a built-in action in which the volume level of Apple Music can be raised by 10%, is there any easy way to change the volume with smaller increments? (Namely, 1%?). Thanks so much, I am so grateful to this forum for the invaluable advice I have received thus far.
Addendum; I have gotten it to work with a 1% volume increase using the following: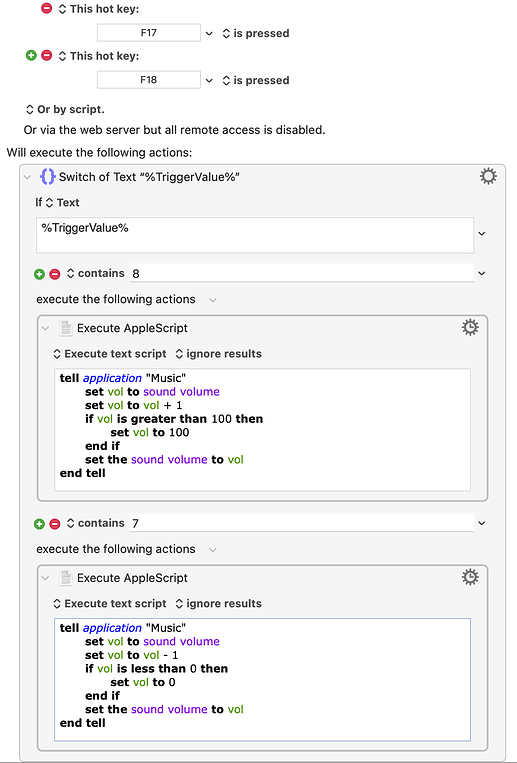 The only problem is: when the volume reaches 100 or 0, it no longer wants to change. However, it is able to change as long as the value is not 100 or 0. (For example, if the Apple Music slider value is at 50, I can raise it to 51; but I cannot go from 0 to 1 or 100 to 99). Would anyone have any insight? Thanks so much!