I created the following macro: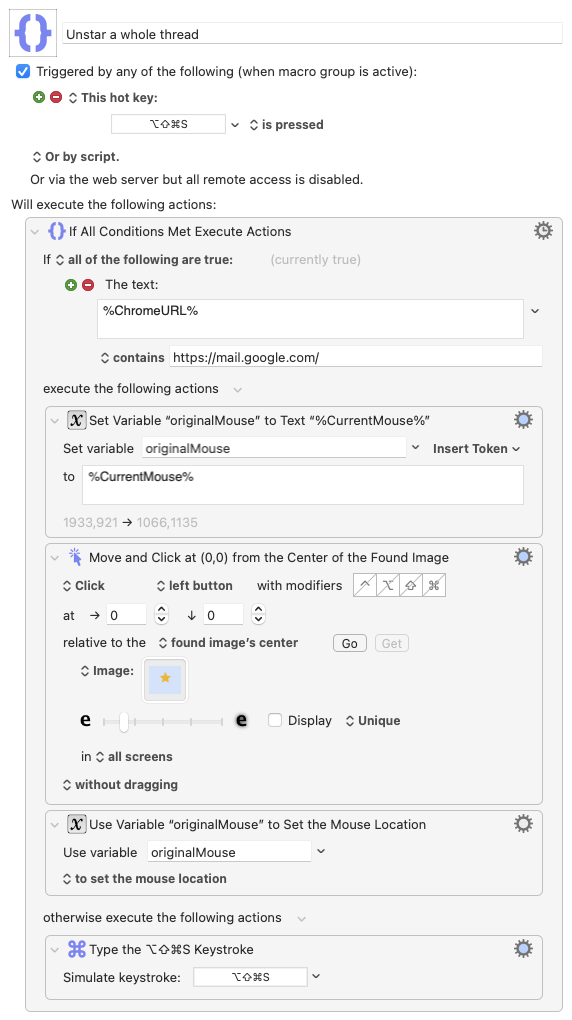 Few times it happens, that when I try to use it in Brave, it doesn't work. In such a case the solution is, that I jump to Gmail in Chrome and I use the macro there as well. After this, it starts working in Brave as well.
Do you know by any chance why does this happen?
TIA!