Hi everyone,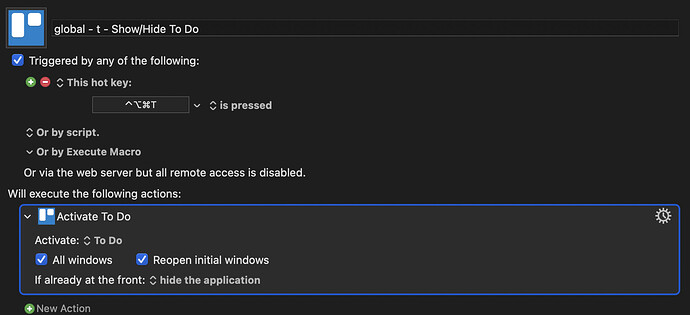 I have shortcuts like this for several apps. I also use tools to wrap several web apps into "fake mac apps", in order to have access to them outside of my regular browser sessions. When I recently switched to a M1 mac I also moved to a new web-app generation tool: called Unite, which I highly recommend.
For Unite apps to work on my M1 app I have to run them in Rosetta mode. They run just fine... But Keyboard Maestro's action refuses to launch those apps — possibly for not recognizing them as "real apps"? If the app is already running, hide/unhiding works great. But "activate" will not launch it the first time around, which is quite annoying.
Any light, pls? Thanks!