I believe this confirms that NOW() and TIME() are both reporting unixtime in the local time zone:
###From Macro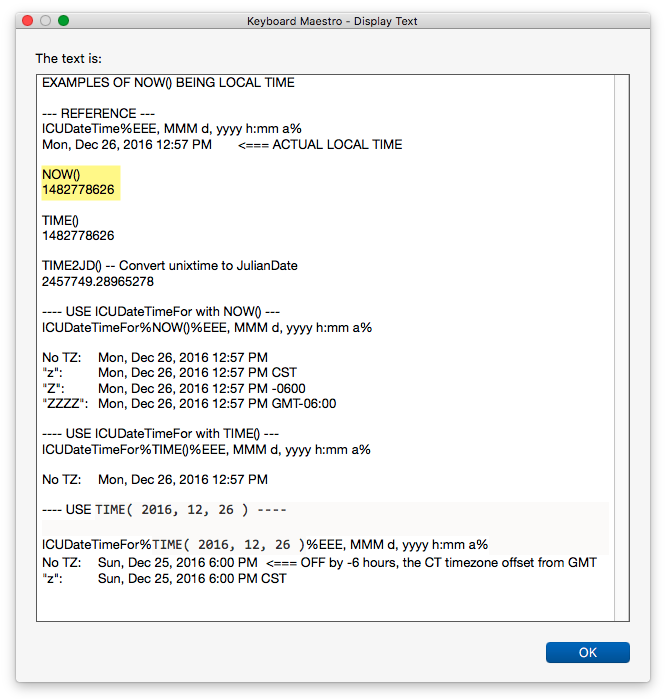 ###From http://www.onlineconversion.com/unix_time.htm

Note that the time shown here is "18.57.06 GMT".
If I convert that to CST, then I subtract 6 hours: 12.57.06
which is exactly the same as the time from NOW()
Thus, NOW() is reporting the time in the local time zone.
@peternlewis, your thoughts?