Hi all, I've tried everything I can to get this to work, but I can't seem to figure it out (especially as I'm not too savvy when it comes to macros). I'm sure this is day 1 simple for most of you, but I'm trying to get it so one keyboard shortcut will toggle shuffle either on or off in iTunes. The kicker is there's not just a menu button that says shuffle that either enables or disables – there's an "On" or "Off" button.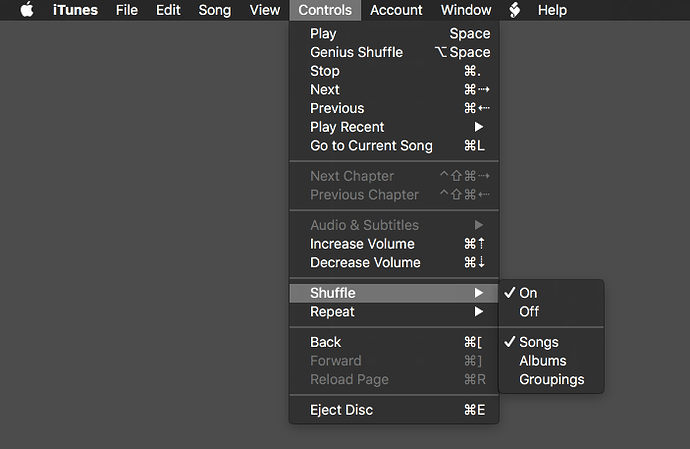 So I've been trying a lot of If/Then statements to no avail. You can see what I currently have below: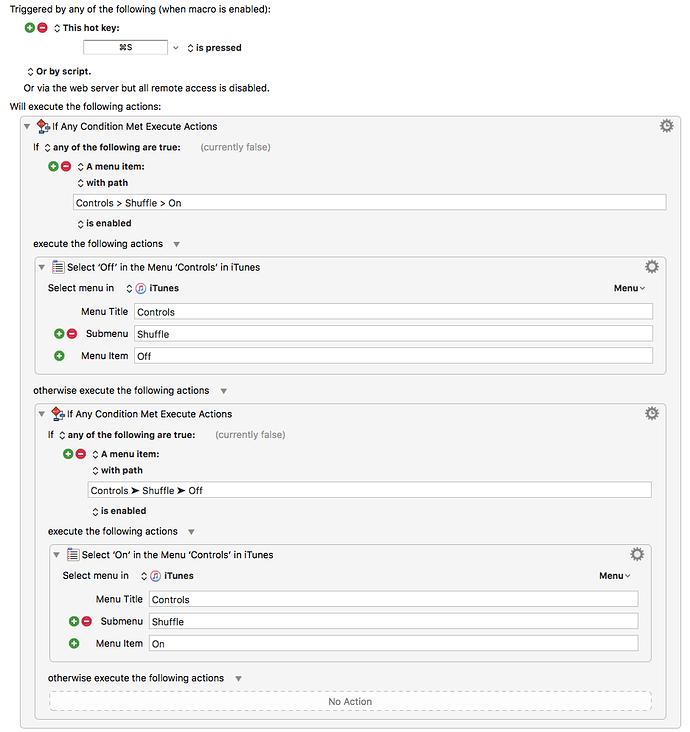 Would anyone be able to assist? I'd just like it to turn it on if it's off & off if it's on when I press ⌘ + S. Any help would be greatly appreciated! Thanks!