Keyboard Maestro: "Multiple Site Search" Macro
This macro searches multiple sites based off of a User searchterm prompt. Regular searches will search the top 4 search engines and place each search in it's search engine tab. Selecting the Image Search check box will search Google and Bing Images only. Selecting the Video Search will search videos from Google/YouTube and Vimeo. These can all be used in combination as well by the Select All checkbox. You can add additional sites and modify if you wish. Don't forget to enable it (disabled for user verification) and add your own trigger.
Multiple Site Search.kmmacros (102 KB)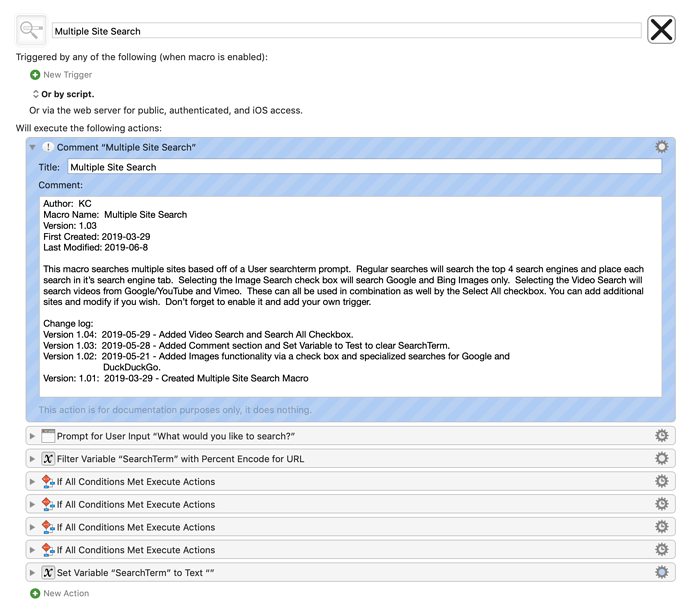 Enjoy!