Is it possible to make a macro to send a selected file from a Mac to iPhone using AirDrop?
Hello @layo, I work with the following KM macro:
AirDrop <2C7A 201112T002330>.kmmacros (63,9 KB)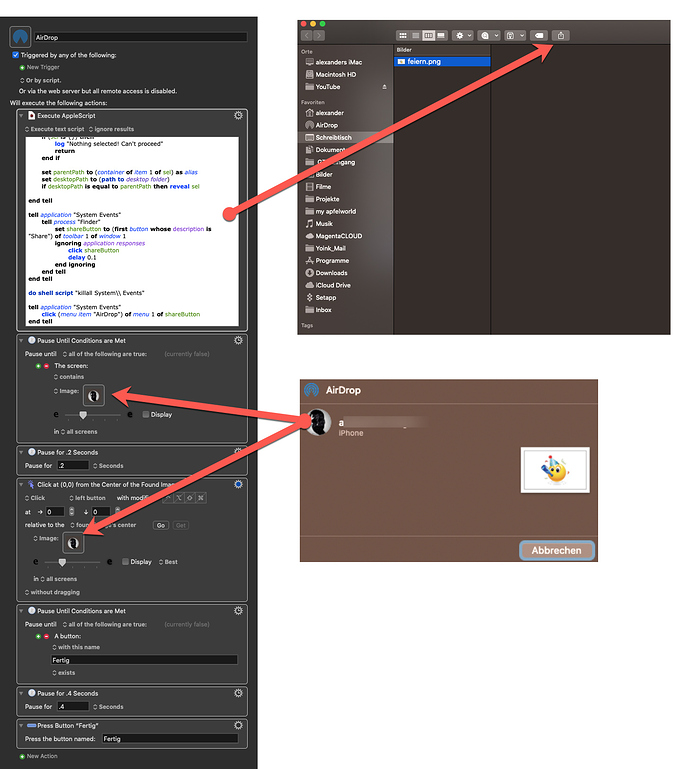 To make the macro work, you have to show the Share button in the Finder menu (first arrow)
Please add your own contact picture to the screenshot.
Many thanks but it does not recognise when my photo is on the screen and does not click on my image in order to send the file to my iPhone. The macro stops at point shown in attached screenshot.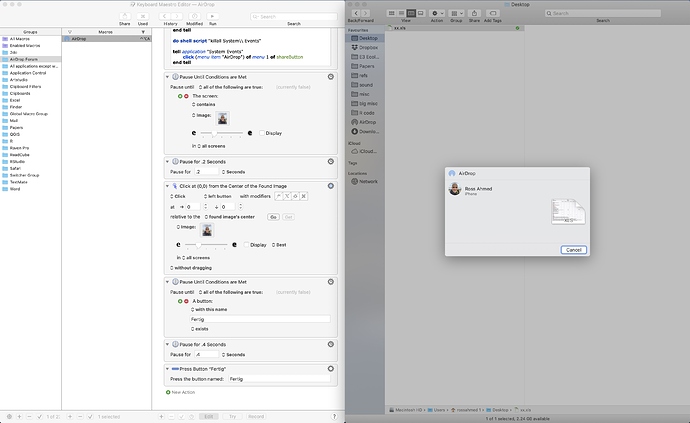 Hi Layo,
It looks like the picture in your macro is rectangular, while the picture in the airdrop popup is round: KM won't recognise it it this case.
To add to @Reheer's comment, the image in the AirDrop dialog and the image you are using in your KM macro are visibly different, so that's why KM is not seeing it. It's not really to do with it being round versus square.
What you need to do is, when the AirDrop dialog is showing, take a screen shot of it and then crop it so you're left with just the head - something like this:



and use that in your KM macro.
Or you could even crop it like this:



and that would work too.
PS: don't use the images I've provided - you need to create your own on your own Mac!
That's fixed it, many thanks!
hey, i found it.
AirDrop has a Keyboard Shortcut
https://youtu.be/ulUyxOMeERM
Here's a simple Monterey shortcut that opens the Airdrop window, ready to share the selected file:
Airdrop Selected.shortcut.zip (11.4 KB)

The only thing I can't get to work is selecting my phone in this window: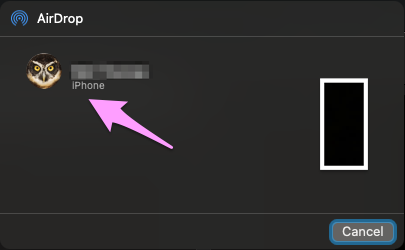 This worked fine in Catalina, but since Monterey, found image searches seem not to work on this kind of floating window. Any ideas?
Has anyone updated this for Ventura? Thanks!