I want to create a Macro to enable Do not disturb but can't make it work.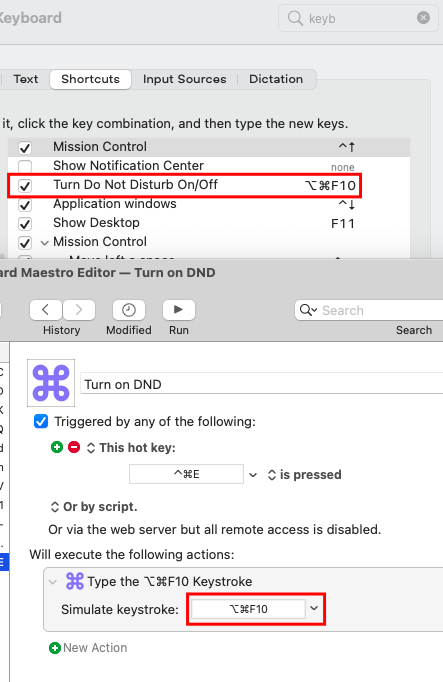 When I type Option + Command + F10 directly I still can turn on/off DND.
I tried removing and adding KM + KM engine in Accessibility, still doesn't work.
I am using Macbook air early 2015, MacOS Big Sur 11.1.
Is this a bug of KM? How can I fix it?
Thank you very much.