I'm setting up a macro to perform two hotkeys that I've set in a translation app. Those hotkeys work when performed manually, but when I run the macro, nothing happens besides bringing the app into focus. This is my first macro, so I think I'm skipping some key step. Any ideas?
Here's the macro itself.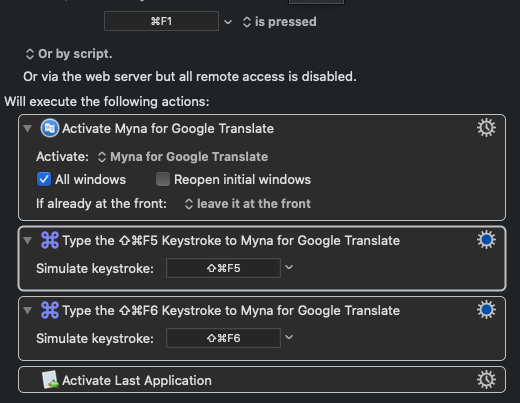 Here's the hotkey settings in the other app.