EDIT: Between Peter disavowing this method, and reports from @DanThomas and @cdthomer that using it in macros with custom HTML prompts can result in global variables outside the macro's scope being deleted, I can no longer endorse it. Original post included for posterity below.
---
Thanks to KM 10's new %AccessedVariables% token, we now have a much easier way to erase any global variables our macros may use. Just add this action to the end of any macro with global variables you would like to clean up when the macro is done:
Easy Global Variable Clean-Up.kmactions (1.1 KB)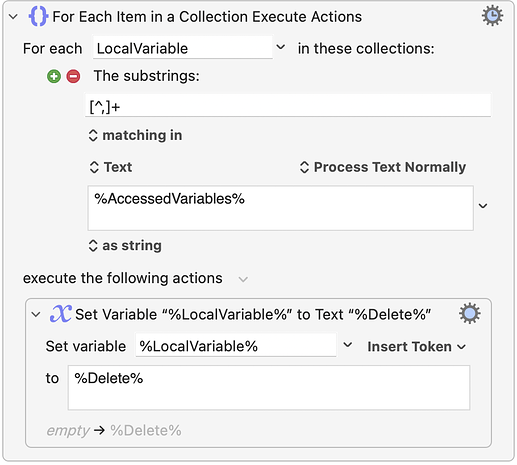 I recommend saving it as a favorite so you can easily add it to any macro you like.