Today I upgraded to MacOS 14.0 (Sonoma). So far no problems and all the KM macros I've tested so far have worked just fine. I have noticed though that from time to time I see a purple icon in upper right of the screen and if I click on it I see the message shown in the screenshot.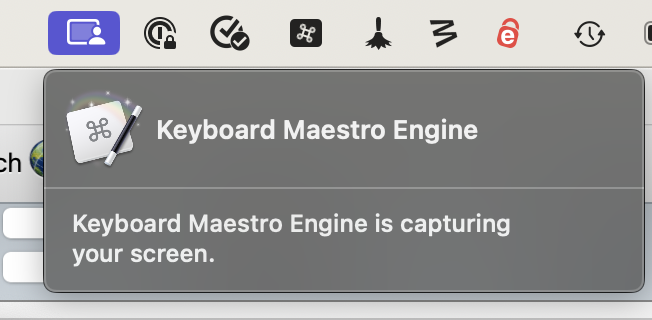 It goes away by itself after 20-30 seconds and is sometimes replaced by an orange icon with a microphone symbol... clicking that just dismisses the icon (no message)


Neither seems to cause any issue but I wondered if the this is a Sonoma thing or just a KM thing I've never seen before. Any ideas?