---
Mac mini ((M1 2020)
macOS 13.4 Ventura bèta
Keyboard Maestro 10.2
Stream Deck (version 6.2.0 (18816)
KM link 1.5
---
I've performed a clean install on my Mac mini.
After that KM link stopped working. When I press the button on the Stream Deck it shows a yellow exclamation mark and the macro is not executed.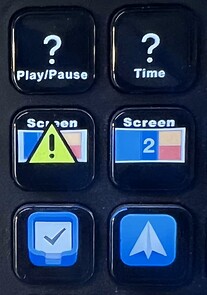 I have no idea what I can do anymore. Who can help me?
Below I've provided some relevant information.
In the SD-software the arrow just keeps spinning.

When trying to make a new action button on my SD with KM link the arrow also keeps spinning and I cannot see a list of Macros.
I've made sure the macro is not in a folder with a palet of something like that. The solution provided in New Stream Deck – KM Link Not Working - #8 by tiffle therefore does not apply.
The macros do work; I've run them manually via KM >> Run.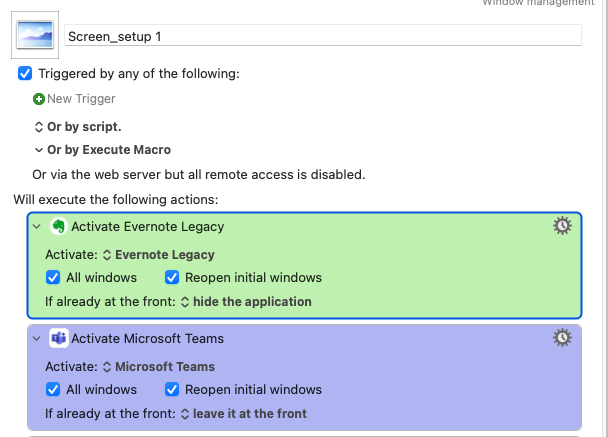 The Interactive Help shows that everything is okay.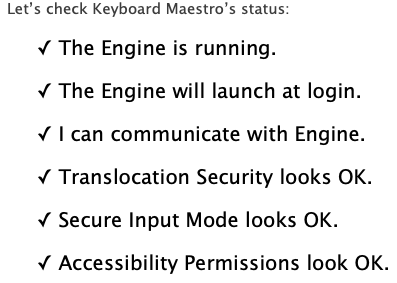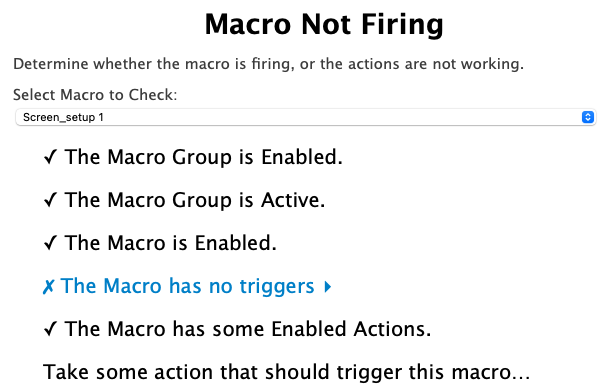 I run a beta, but I ran the same beta-version before the clean install and KM Link worked just fine.
As far as I can see, all neccesary permissions are okay. I've toggled the permissions on and off (via System Preferences, Security & Privacy, Privacy, Accessibility) for Keyboard Maestro and
Keyboard Maestro Engine.