I'm using Magnet for window positioning onscreen. I have a set up KM macros to allow me to use Magnet's positioning as palette buttons, but some of them aren't working.
For instance, in Magnet, pressing Control+Option+Right Arrow resizes the front window to half-width, full-height of the screen and on the right side. Physically pressing that keyboard shortcut on my keyboard does what it's supposed to, but when I try to send that shortcut via a KM macro, it fails. It's one of several that fails, though many do work.
In this macro, both the Display Text actions fire, so KM must be sending the simulate keystroke action, though nothing happens to the front window application (Word, Finder, Chrome, others I've tried).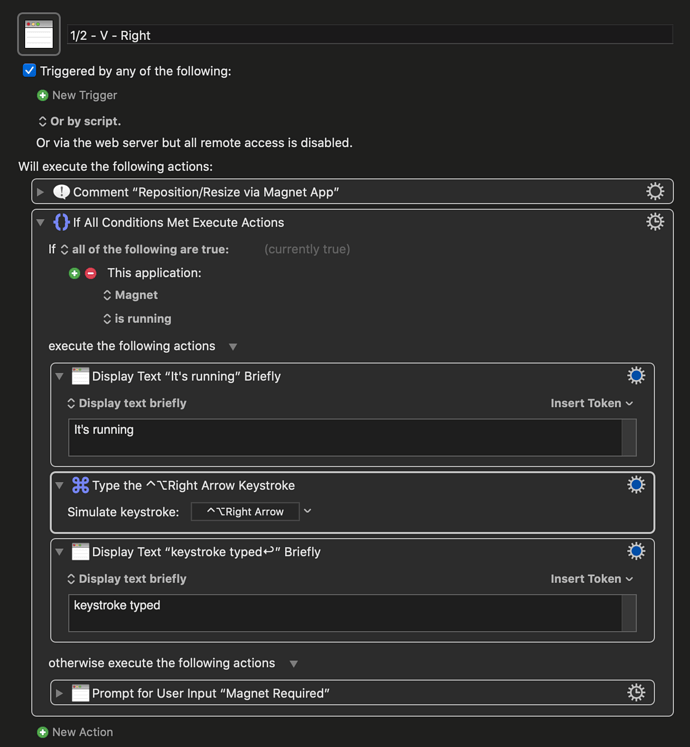 Is there a better way to make sure the keyboard shortcut is received by Magnet app without losing focus on the front window of the application I'm trying to resize?