I've recently, happily made 21 trigger files and added them to my Finder Window Toolbar: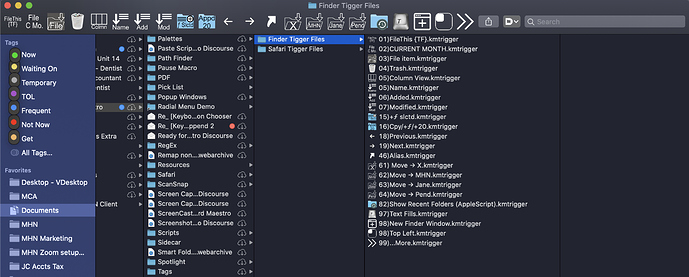 They work perfectly and are much neater than a palette covering that space.
Today, I added one more which you can see on the list as "98)Top Left.kmtrigger" and it will not work. Restarting KM Engine, KM, and even the computer doesn't help.
The Macro itself works when triggered from a different palette or from within KM itself so there is no issue with the Macro. It's just a Move and Resize action: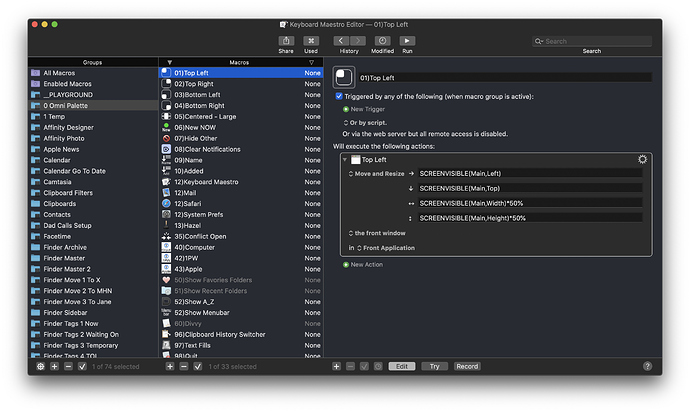 I deleted the trigger file and remade it and still no result.
All these trigger files briefly flicker the window and the trigger file icon expands like a launching app. The non-working one does the same:
Suggestions?