I got tired constantly having to rearrange and resize the MS Word window, so I created this macro: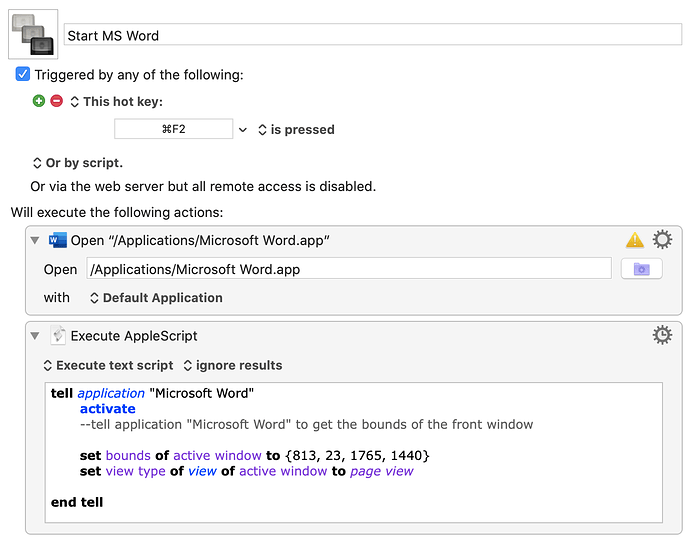 Start MS Word.kmmacros
(2.1 KB)
How does that compare to pressing the ⌥ key and doing this?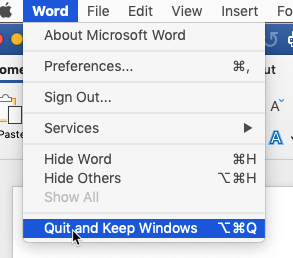 Thanks! I didn't know that one.
If I'm not mistaken, the view settings from the last user will be applied when I open a document that I've received from a client. My macro would quickly adapt the view to my personal prefs.
Got it. The only Word docs I use are my own, so my preferences are already baked-in!
Nice use of AppleScript - it shows why sometimes KM isn't quite enough!