Hey all. First time poster, long-time reader here.
One of my biggest issues is Evernote formatting, specifically when merging notes. Here's the basic setup:
I send text highlights from Instapaper directly to Evernote, but it's often more than one per article.
I then select the notes, and merge them.
Problem is that the result from Evernote looks horrible (it's far from plain text), and is full of duplicate links and headlines.
For example, simply merging several notes gives you this: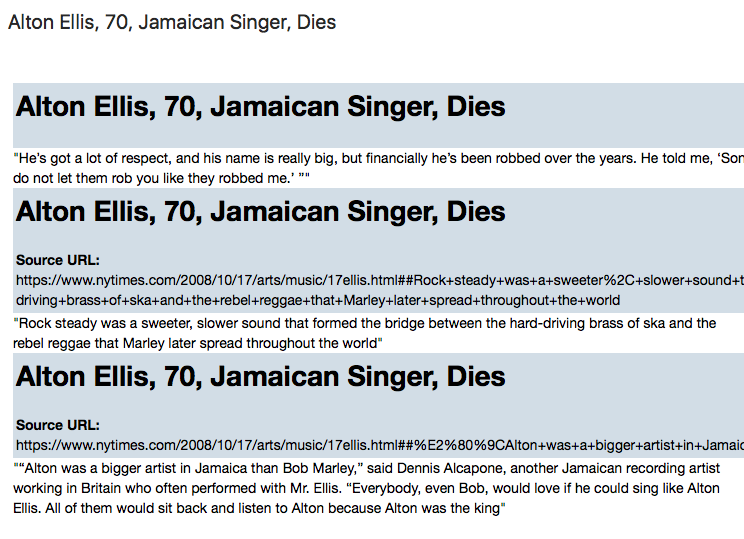 and stripping formatting looks like. And unfortunately each URL is different, because instapaper sends them with all sorts of cruft: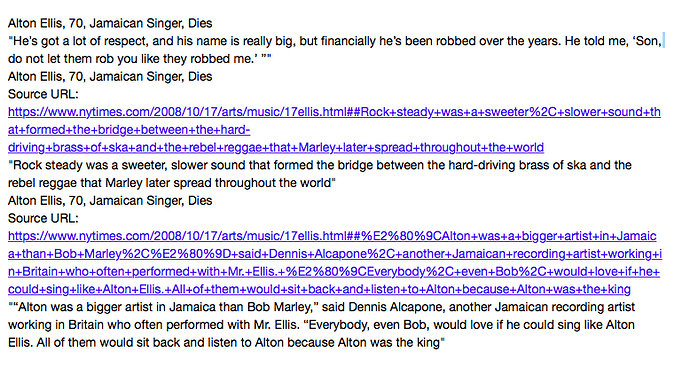 It's hardly ideal. Basically, end game would be a way to:
strip out all the headlines
strip out all the URLs
leave the note as close to plain text as possible.
I've looked into some regex and applescripts, but have come up empty (and I'm not super familiar with regex). Any ideas?