I have a comprehensive "Time Machine like" macro backup tool that's nearly ready to release. However, I'd like to get some more users testing it before I do so. Here were my objectives in building it:
The backups should be browsable in Finder, as they are with Time Machine.
Disk space usage should be minimized.
Provide at-a-glance information about each of the macro groups.
Changes within a given backup should be reported on.
Track deleted macro groups, for easier recovery.
I think the macro I've put together accomplishes those goals well, but need some feedback before I'm comfortable releasing it. Here's one example of what you get with each backup using the macro: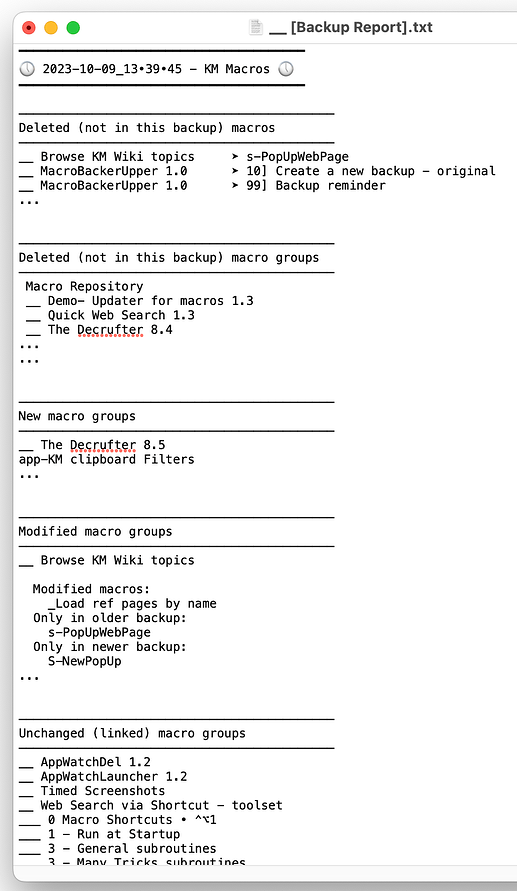 If you'd like to test the macro, please let me know and I'll send you a copy—direct message is probably best.
thanks;
-rob.