Running MacOS 10.15, KM 9.0.2
A fare number of icons in my palettes have gone generic after Catalina update as here near the bottom:

.
Going back to the icon chooser they're missing as well: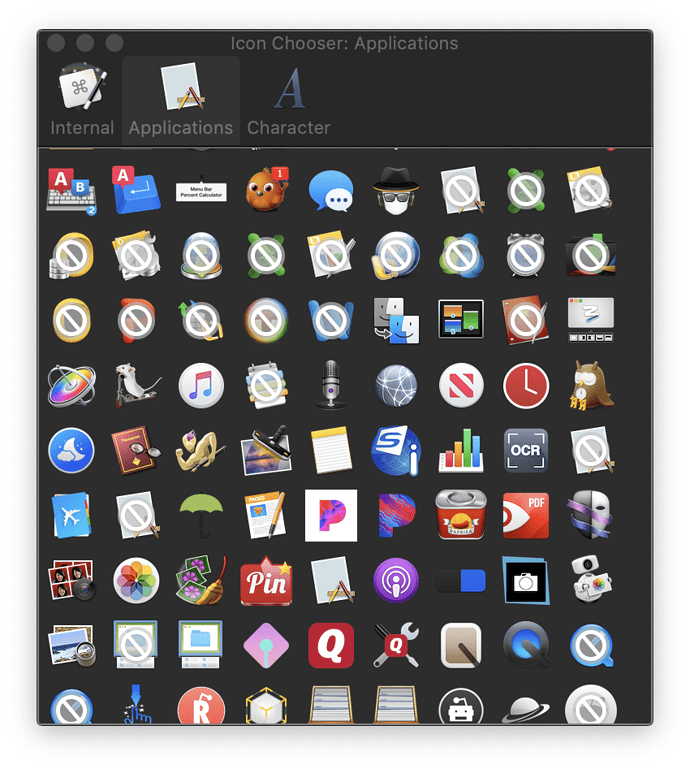 .
Some make sense as they're depreciated apps in 10.15 like MS Office 2011 and some Adobe apps still need to be updated. Other like Apple Mail, Apple Notes, Apple Messages, and Apple Contacts do not.
Neither restarting or rebooting helps.
Suggestions? Preferences to delete maybe?