I have no idea if this is valuable to anyone or not. This simple sub-macro does an Insert Text by Pasting, preserving the top entry on the clipboard. And yes, this can usually be done with two simple actions, there's an outlier situation where "Delete Past Clipboard" can fail, so this takes that into account also.
Insert Text by Pasting (preserve clipboard).v1.0.kmmacros (6.0 KB)
Usage: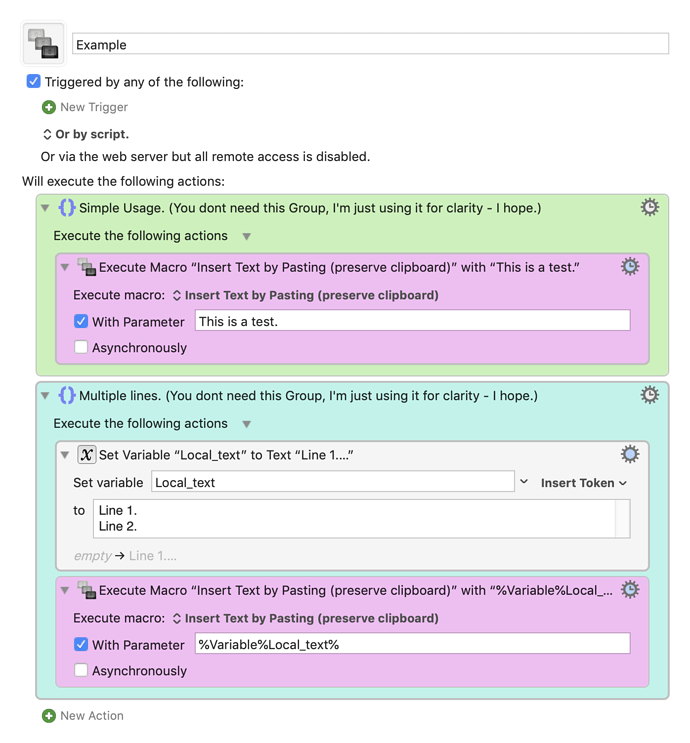 I have this action in a KMFAM action.
Source: