I've been using a system to create a new file in the selected finder folder from a list of 'template' files stored in a particular folder. The previous version was based of a nice AppleScript by Christopher Stone (detailed here). One disadvantage of that macro is that I had to rename the file from the template name after the fact (I'm sure there's a way to modify Christopher's script to do this but I never bothered).
But with KM 8.0 and the introduction of 'Prompt for a List Selection', this can easily be done natively with KM. Notice I'm using that new action instead of the 'Prompt For File', because the latter does not allow (as far as I can tell) to set a predefined folder to get the files from (maybe to be added in KM 8.1?)
Anyway, here it is. The first bit takes the given path and splits it (this is to deal with the case in which a user want to create a new file in a folder, but has selected a file instead)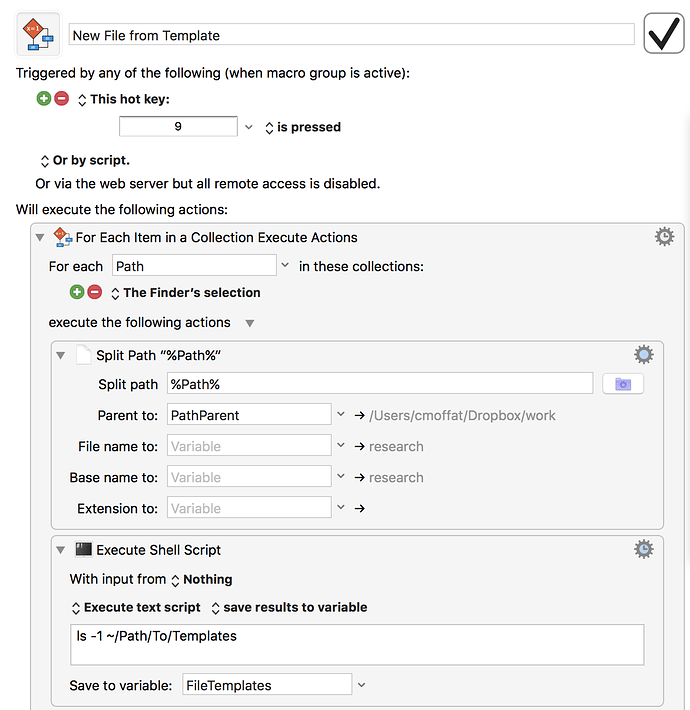 You just need to change the /Path/To/Templates to your chosen one.
This asks for a filename: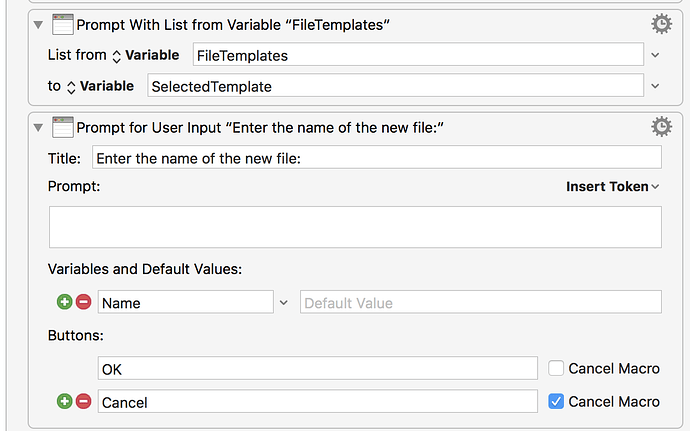 And this copies the file: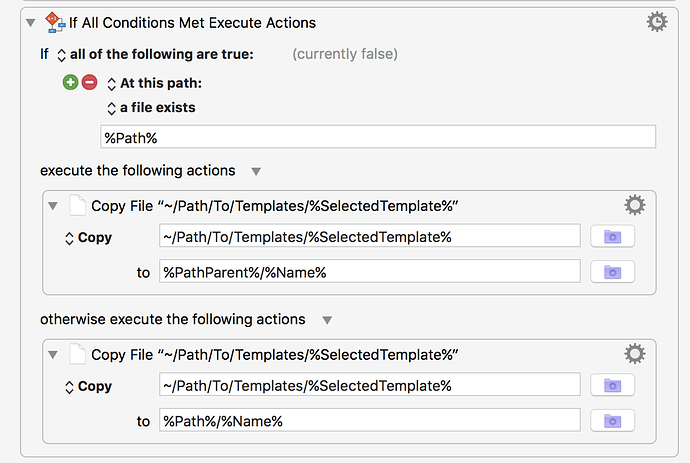 I'm sure this is too convoluted and I welcome anybody's comments to improve the macro, but it works for me!
The /Path/To/Templates/ contains any file you want to use as a template.
New File from Template.kmmacros (6.0 KB)