Thus far I've used Default Folder X to open a few of my favourite folders with keyboard shortcuts. I want to limit the number of apps that are running at all times, so in future I'd like to use Keyboard Maestro to open my favourite folders.
I could of cours assign macros to /Users/hans/Dropbox etc.: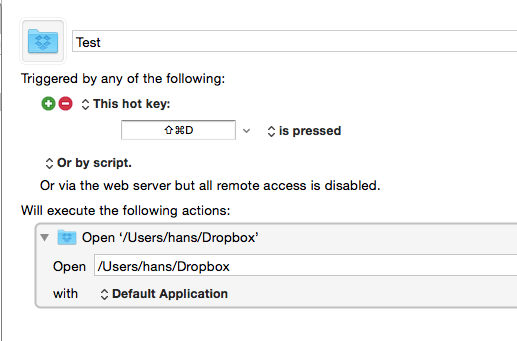 But I guess there are more clever ways to open a few folder, without creating a separate macro for each and every folder?
Cheers,
Hans