Is it possible to resize a window to the right 33% using the built-in Manipulate a Window?
As you can see here: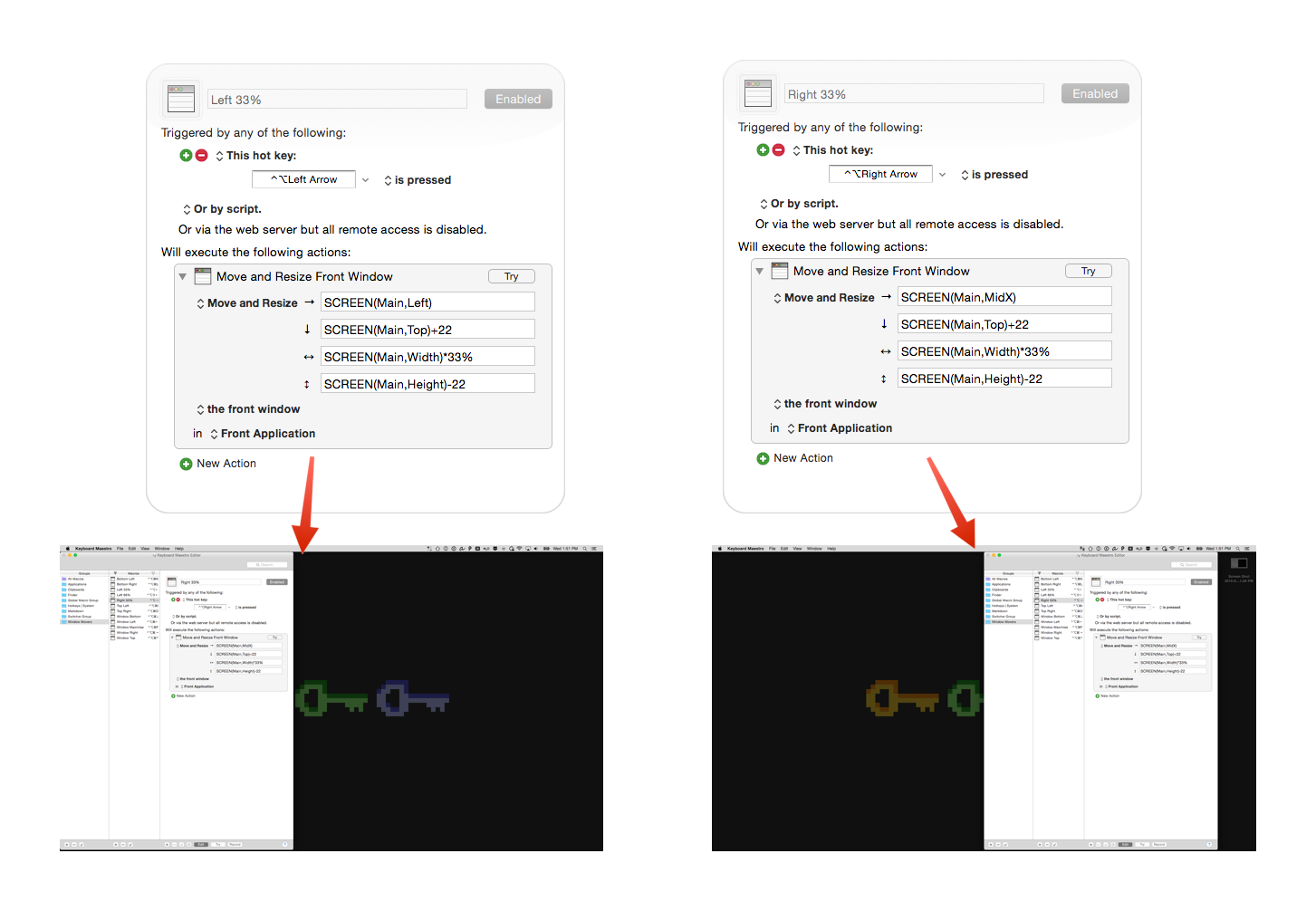 I can easily change the width to 33% in the default Left Column Manipulate a Window option and the window moves to the left at 33%, but when I try to do the same thing with the default Right Column option the windows is not all the way to the right. I know this is because of the SCREEN(Main,MidX) variable, but when I change it to SCREEN(Main,Right) it results in the window being all the way to the right off screen.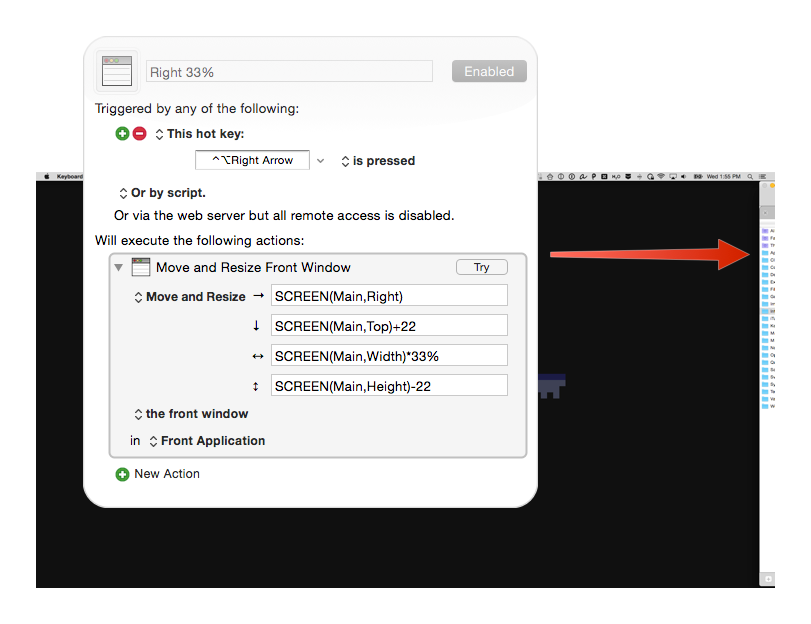 I assume this is because of the way the OS handles window position. Is there some variable I can use to get the same results as a Left Column 33% Window on the Right side of the screen? I'm also trying to accomplish the same for a Right Column 66% and having the same issue.