Hi Everyone,
I'm using Outlook 16 (2021) on macOS Monterey.
I use the Menu Item → Submenu → Menu Item action in many apps, but in Outlook I cannot see all of the sub-menus.
Is this just a known thing with certain apps? First time I've run into it.
I want to do a menu for snoozing emails but I cannot because the menu is unavailable.
Here's the outlook Menu: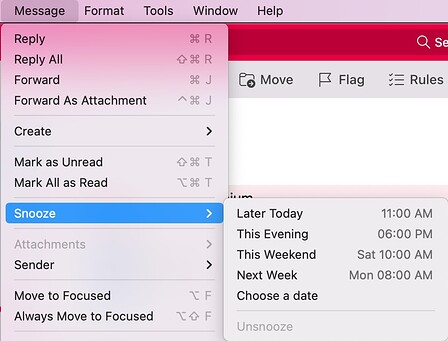 Here are the available KM menus: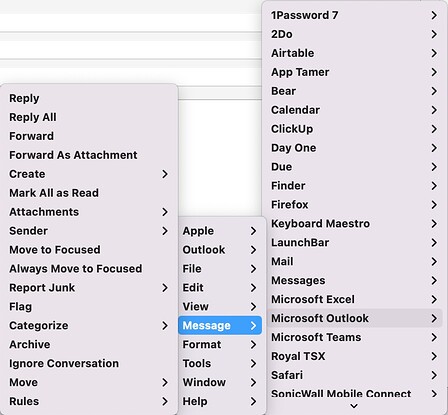 So we're missing that entire Snooze section.
Thanks for any direction.