I have a macro that triggers F12 when Button 5 is pressed on my mouse. Works flawlessly.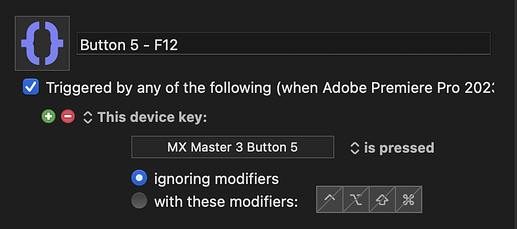 But when I add another macro that uses Button 5 + Shift, it brings up a conflict menu. I don't want this to happen, I want to be able to press the button alone to trigger one thing and with shift to trigger something else. Am I doing something wrong here?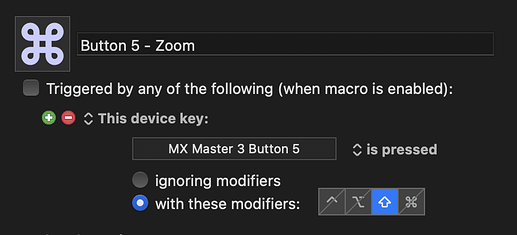 Here's the conflict menu showing both macros.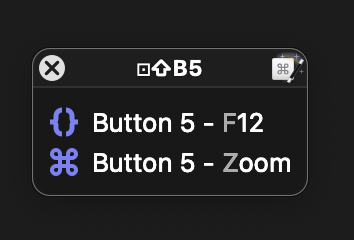 Thanks!!!