This is so simple, but so maddening. I simply want to move .app files from my Download folder or Desktop into the root Applications folder, and auto-replace any old versions. I have tried this with a shell script, AppleScript, and Shortcuts – and all three fail for no clear reason I can discern.
I can move the files without replacing – but all three scripts fail if there if there is already a file in the destination folder. In Shortcuts and in the AppleScript, the script just failed with a "file already exists" error message...even with the Replace switch (Shortcuts) or the "with replacing" (AS) conditions set. In the shell script below, the -f option made no difference at all. What am I doing wrong? Surely this command doesn't require a sudo...or does it?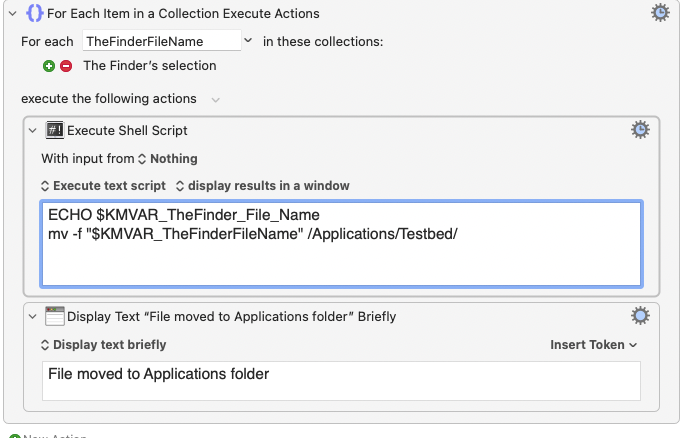 And this is the error KM throws: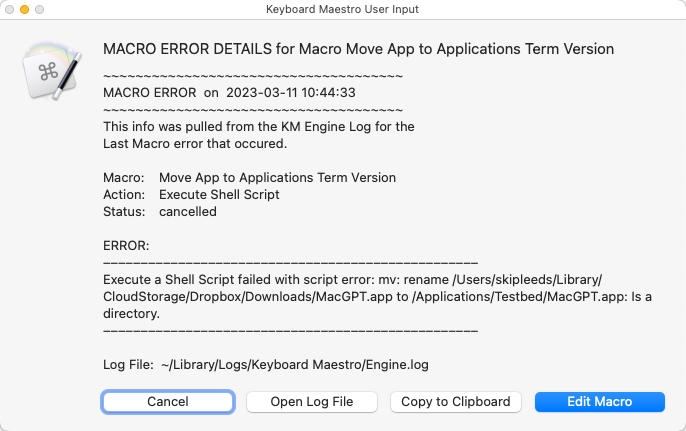 Or am I just missing some subtlety in the pathname formatting of the mv command?