Hello Guys,
I just started using this app and still learning my way around it. Here is what I have done and what I would like to have...
My current setup
Right now, whenever I switch the window, I move move pointer to (1, 1) position from the center of the front window.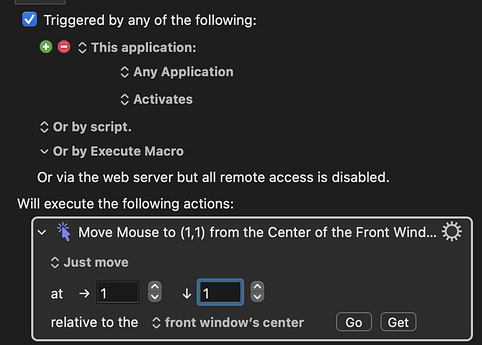 What I want:
I would like to keep the mouse pointer at the same location relative to the frontmost window.
Thanks,
Naman