Hello.
I have read through a bunch of the posts and still not ending up where I need to. Any help would be great. Macro action or AppleScript welcomed (or anything else I have yet to learn). Thank you!
Scenario:
Macro is triggered.
An Excel file is created/saved in Folder A (local_tempPath).
The file is edited with the necessary information.
The file is then moved from File A to File B (local_finalPath).
The naming convention of the file is saved to variable (local_fileName) in the beginning of the macro and used throughout.
Here is a mock up of what the bare bones version looks like: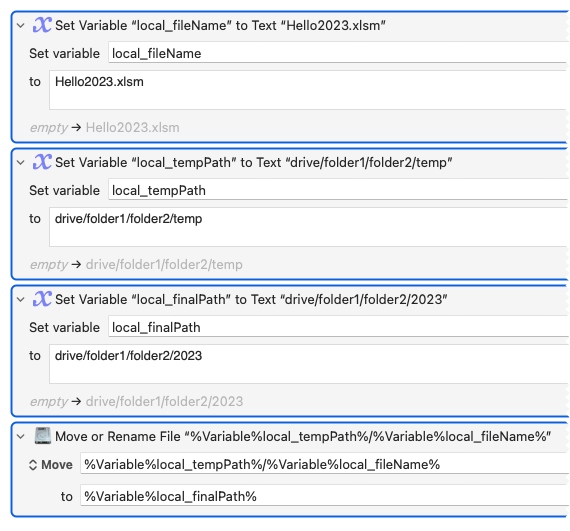 Move file.kmactions (1.2 KB)