I have never had much luck with Keyboard Maestro macros using "Find Image". And today is no different. I am trying to find a way to trigger the "Send to Bear" Safari Extension, as shown here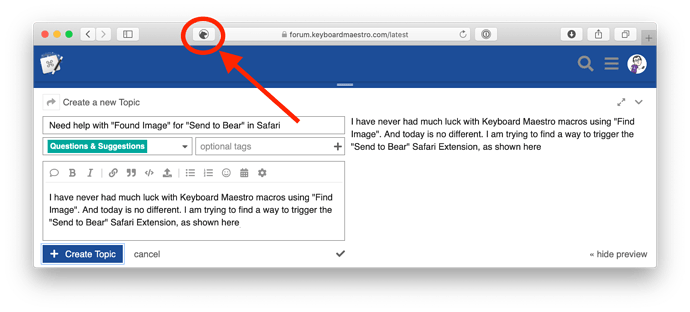 Now, granted, the target isn't very big, but the image looks pretty unique to me. Here's what I did:
I took a screenshot and cropped it to just this:

and then I created a basic macro;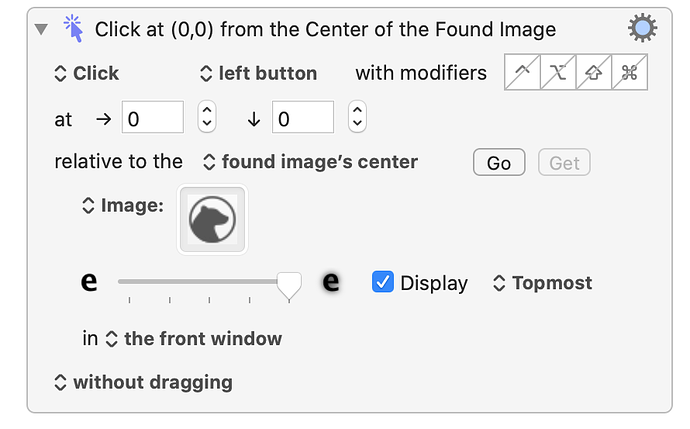 Since the Safari extension is near the top of the Safari window, I chose "Topmost".
Since I would always be doing this in a Safari window I chose in "the front window"
Even after dragging the "fuzziness" selector as far to the right as possible, Keyboard Maestro still does not find a match.
This seems to be what always happens to me when I try a "Found Image" macro.
What am I doing wrong, folks?