I am working on a macro that uses a JavaScript script to generate a UUID. I am using this code:
When I run the UUID node.JS module in Terminal, it works fine. However, when I run this script in Keyboard Maestro, it doesn't appear to be importing the node.js module properly.
Here is the macro: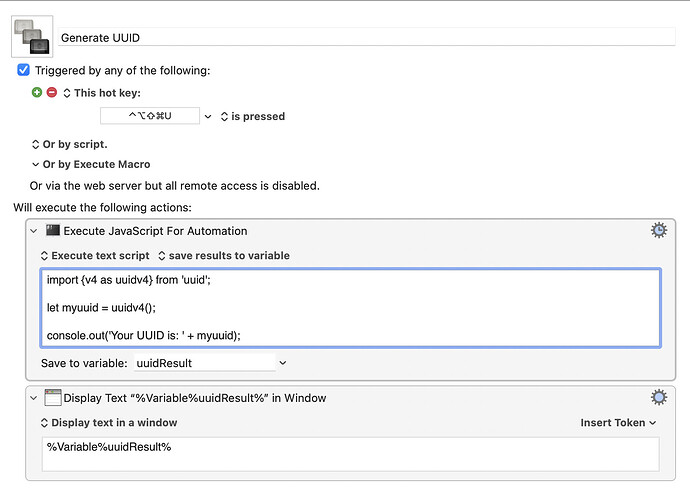 Here is the error message: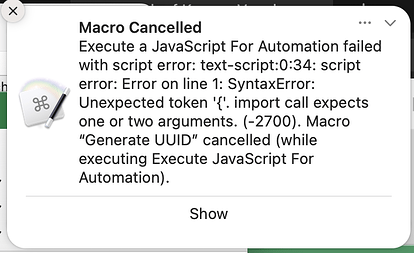 I would appreciate any guidance on getting the uuid module to work or where to look further.
Thanks in advance.