I have macro that I'd like to convert to a Plugin Action. I learn best by example, and I was hoping someone could show me how to convert this macro. Once I learn, I'm sure I'll be able to develop some Actions other people could use.
The Action would be called "Set Variable to Value of Named Variable". It would look pretty-much like "Set Variable to Calculation".
---
Set variable [ ]
to value of variable named [ ]
---
Here's the macro I want to convert. It's quite simple. Right now, it returns the result in a variable named "GVVN_Result":
Get Value of Variable by Name.kmmacros (4.2 KB)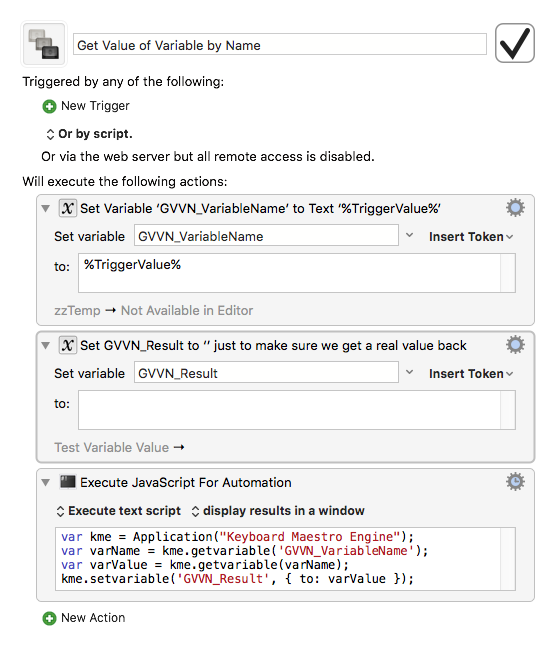 And here's an example macro to test it: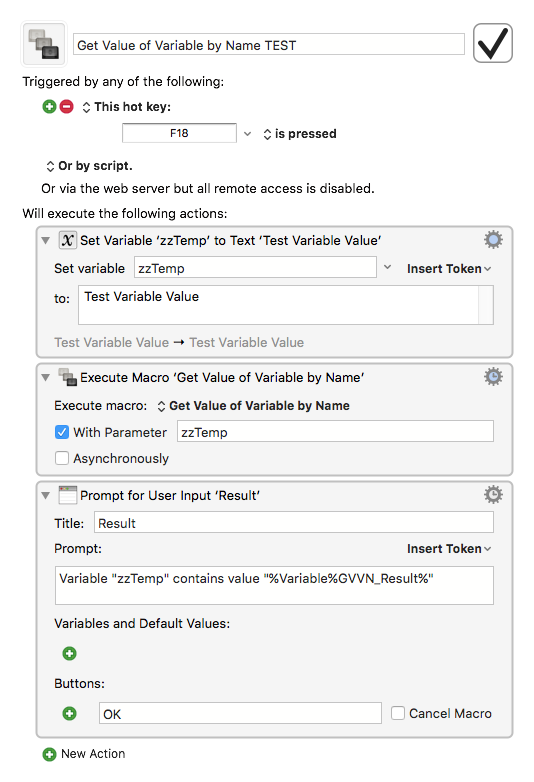 Appreciate any help I can get. Thanks!