OK, I'm relatively new to Keyboard Maestro and am having an issue. I am trying to create a macro that should do the following:
Launches Safari
Moves the Safari window to the right half of the screen.
Then selects the Safari address bar
Paste in a particular web address
Types the 'Return' key to go to that website
Launches Discord
Moves the Discord window to the left half of the screen.
Everything seems to work except the two move steps (2 & 7 above).
The image below is what I have set up to move the Safari window.
It is like it skips over the move command but will paste in the web address as intended and goes to the site.
Any insight into what I am doing wrong?
I have also tried "Safari" for the "in" selection instead of "Front Application"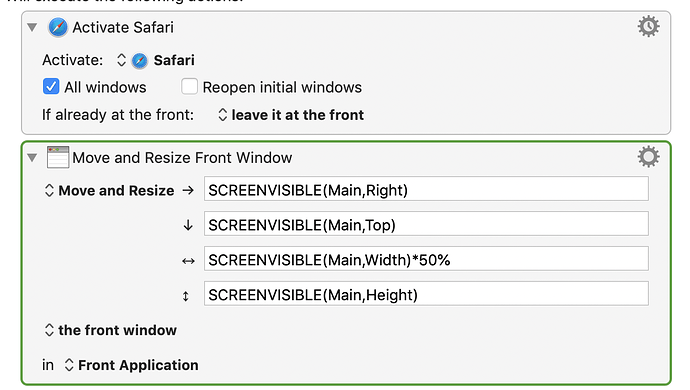 Regards,
John