I am making the transition finally from QuicKeys to Keyboard Maestro and trying to figure out how to have the macro continue on if a step fails. I am using an image to detect a button state and would like to then execute a few key strokes.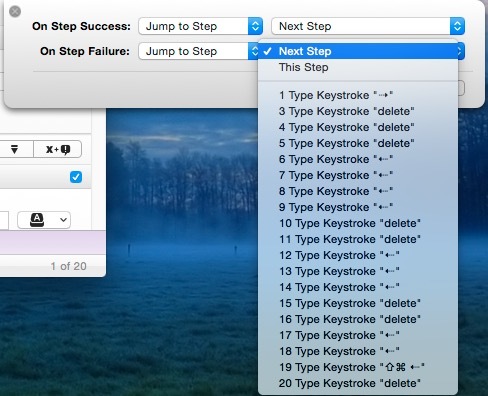 .
In QuicKeys you can choose what step to jump to if it fails or use the default action of Stop Shortcut (which can do a number of other actions like email you or pop up a dialog, let you jump to the macro and edit where the macro failed etc).
I know a lot of the times the macro step will fail on purpose but I want it to still execute the rest of the commands and it is not currently doing that for me.