First off, I'm new to this and have no clue what I'm doing... at all.
I'm trying to create a morning routine macro where I can do a simple trigger to open, move and resize applications for a morning workflow set up on the desktop. It's almost perfect but I have two small roadblocks to overcome.
I don't know how to get Keyboard Maestro to open a subfolder inside safari bookmarks in tabs.
I found an apple script to open a bookmarks folder in tabs but not a subfolder. because of this I've had to move my daily (mon, tues, wed, etc..) subfolders out of a "daily" folder and directly into the bookmarks folder which is just less organized and ugly.
currently my macro variable needs user input and I would love for it to automatically get the day of the week and open the appropriate folder without my input.
I know Keyboard Maestro has DOW tokens but I'm lost on how to put them into use here.
Here is what I have so far.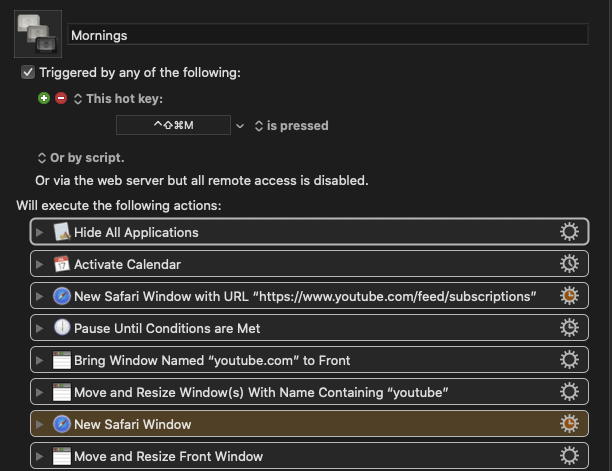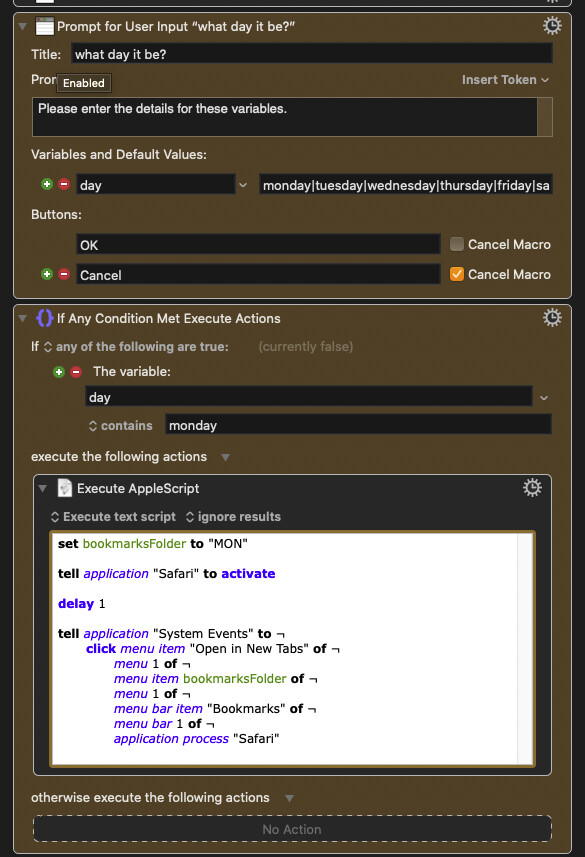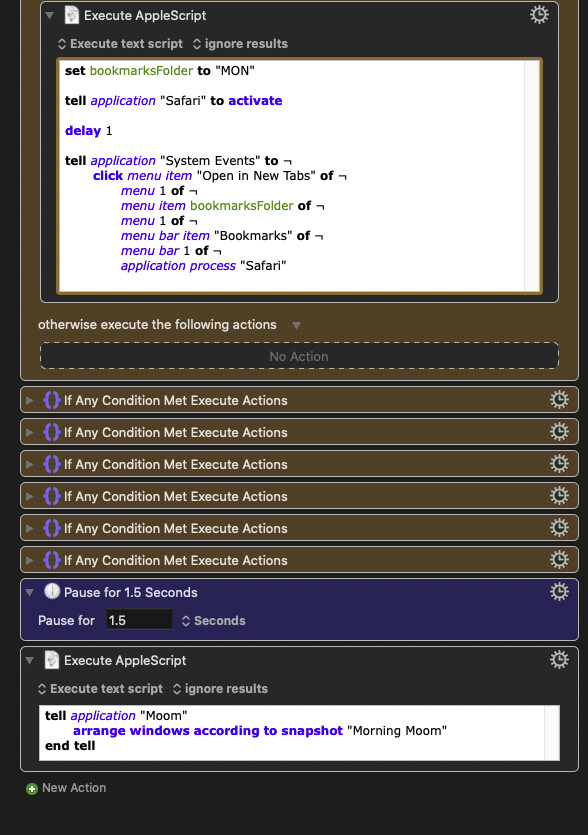 Mornings Macro (v9.2)
Mornings.kmmacros (20 KB)