Recently upgraded to Monterey (from Mojave) on a machine where I have a simple macro that looks like this: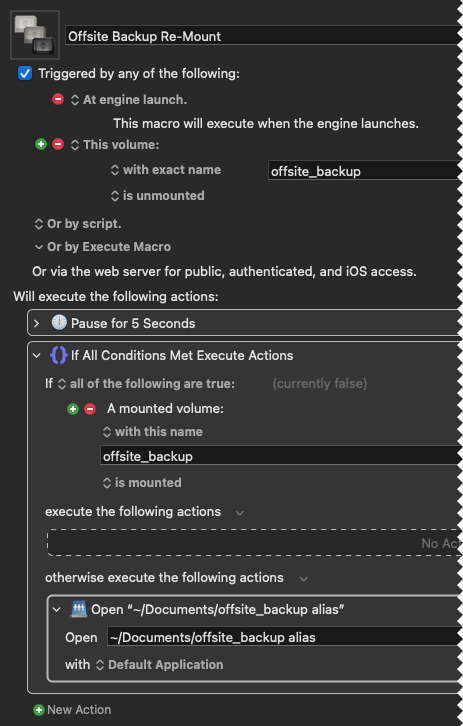 Opening the alias file from Finder has the desired behavior. If the share is already mounted, it opens it in a new window in Finder, if it isn't mounted, it mounts the share with the shared password in the keychain, without prompting.
Any ideas of a simple workaround for this, or why this might have changed?