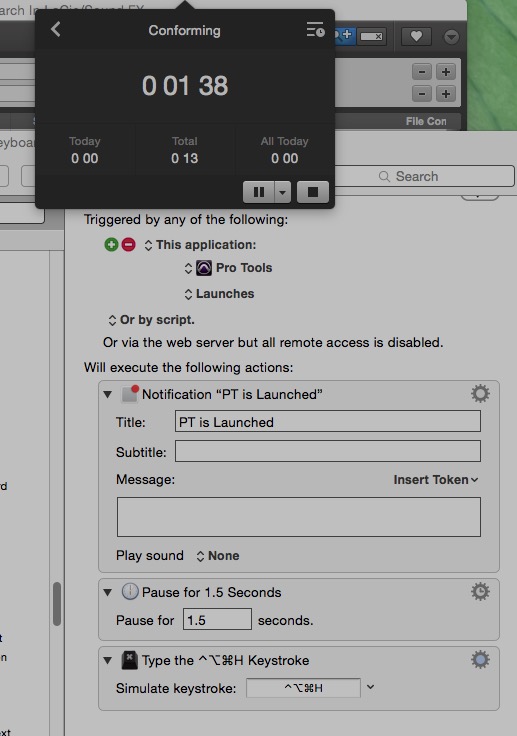 What Am I doing Wrong?
I need the hr app (Which is my status bar who's shortcut is in the picture) to open each time I launch Protools.
I've put the notification to check if condition is detected and it is.
But hr is not opening with the simulate keystroke while if I do it manually it works.