Hey everyone!
I tend to keep apps I'm not using closed. This happens a lot with Omnifocus. Unfortunately, that also means that I can't use the Quick Entry window.
So here's a macro that will open the app, minimise it (I don't hide it since the app loses focus and I can't use the menu afterwards), and then run the Show Quick Entry menu.
Let me know if you find it useful. I certainly do.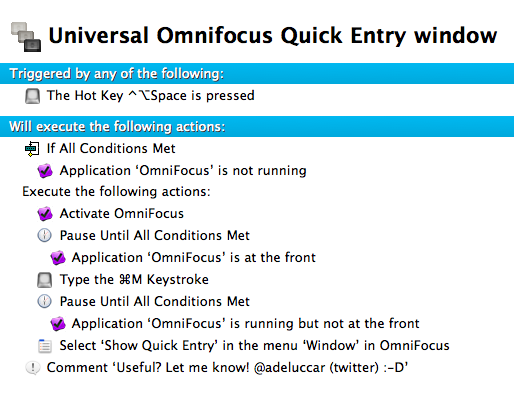 Universal Omnifocus Quick Entry window.kmmacros (6.7 KB)