From my years running macosxhints.com, I had collected a number of useful little AppleScripts. This one opens Terminal with the active directory set to the folder containing the selected Finder file, or if a folder is selected, that folder.
It's a pretty simple one-step macro that just executes the AppleScript: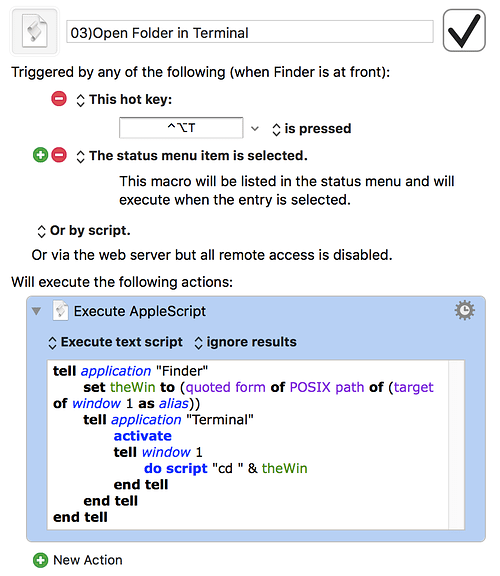 I have this bound to a hot key, and to show in the KM menu when Finder is frontmost. More detail, and a little movie showing it in action, are in this blog post.
-rob.