I did the 'pre-pre-order' thing for an iPhone 13 tonight.
At the end of the ordering process, Apple offered a calendar invitation (.ics) file to remind me about the event. I downloaded that file and added it to Fantastical.
The Calendar Event came with a special URL to pick up where I left off. I put that into Keyboard Maestro and told Keyboard Maestro to open that URL in Safari at 8:00 a.m. tomorrow (US/Eastern/OneTrueTimeZone)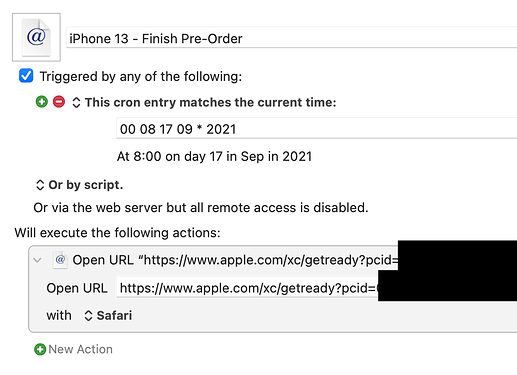 So at just the right time, Keyboard Maestro will open just the right page.
One more thing!
This phone is actually for my son, who is off at college.
They did not ask me for an address when I did the pre-pre-order, so I need to make sure to send it to the right place tomorrow.
I am very much not a morning person (anything before 11am is iffy) so I also have Keyboard Maestro ready to put up this giant reminder on the screen every minute starting at 7:59 a.m.: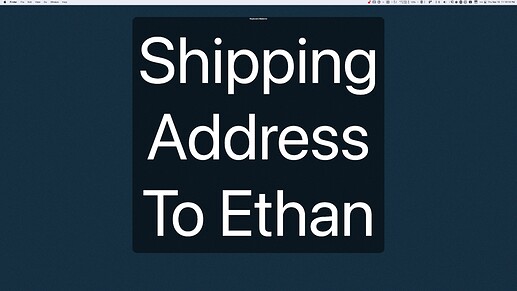 Hopefully, that will be enough. One can never tell.
Anyway, nothing very fancy here, but some of my favorite automation are just "little things" that I can do now to make things a little better/easier for "Future Me" especially "Future Me in the Morning" who is not the Best Version of Myself.