I have recently been having difficulty with macro groups remaining active after an action has happened. It hasn't been repeatable enough until now. I have macro group one which displays as a palette that has macros that open up other macro groups.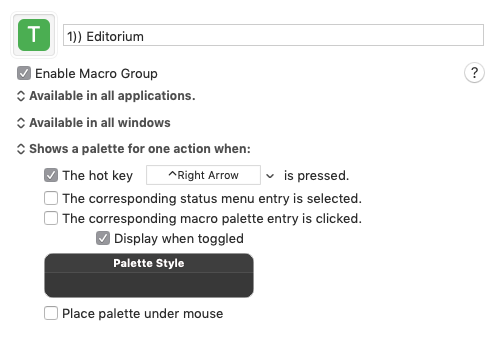 This works as expected. When the hot key trigger is typed Macro Group 1 disappears and becomes in active. Macro Group 2 Palette shows up.
All of the macros in Macro Group 2 are triggered using hot key triggers (A, B, C, etc). When the triggering happens, the action runs and the palette disappears. However it then remains active so typing any of the keys defined as 'triggers' activates the corresponding macro in Macro Group 2. The Group is not visible, but remains Active and listening for triggers. This continues until I disable the macro group. Here is a screen shot of the settings. . .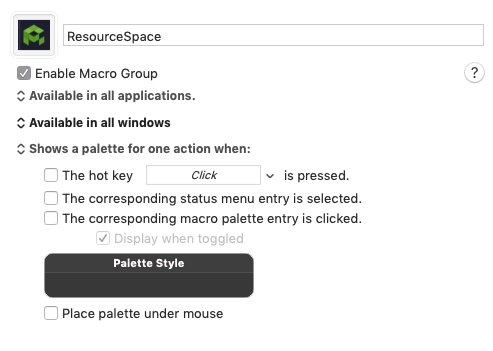 Why might this be happening?