Pictured are two single-row palettes outlined in red to make their widths easier to see. They are in a narrow space of a Finder window's sidebar. The top narrow one is showing icons, while the one below is showing text. And yes, I know I can adjust the width of the sidebar, but that wastes a lot of space.
It seems there is a minimum width the palette will go regardless of how small the text is made.
Might you enable a defaults write option to bring this down to the width of the text as it currently does when there are two or more columns, and it adjusts to accommodate the width of the widest item?
Squeezing palettes into narrow areas might be a real edge case (pun intended), but palette value is like real estate in that it's all about location, location, location

.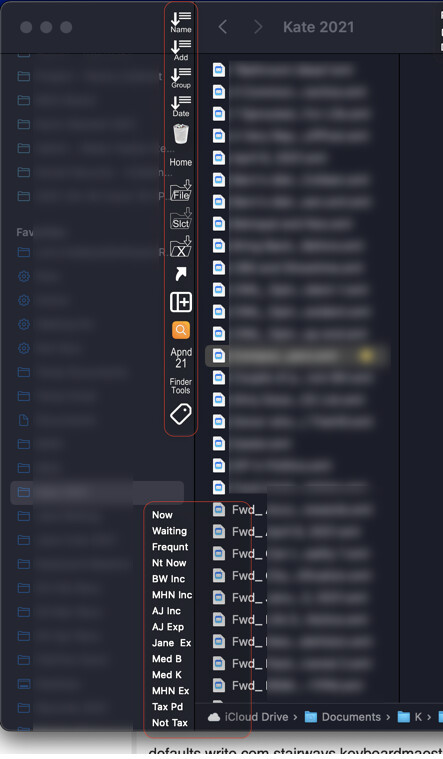 Also, these palettes are using the Traditional style as that has the most translucent background of all the styles when the opacity is set to 0%. Still, it never goes away completely. Can the custom palette style have a 100% translucent background, or is this as close as it gets?
Thank you!