I've searched far and wide, in-depth, in both the KM Forum and Wiki, and cannot find an answer to this question.
Here is my Macro Group setup: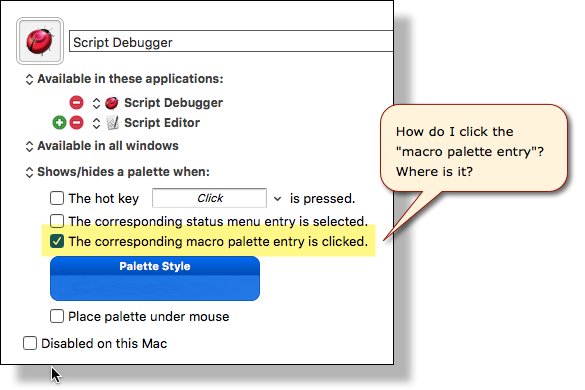 ###How do I show/hide a palette by clicking the "macro palette entry" shown on this screenshot?
I don't know where to find the "macro palette entry". It is NOT defined in the Macro Groups [Keyboard Maestro Wiki] article, or anywhere else I can find in the wiki.